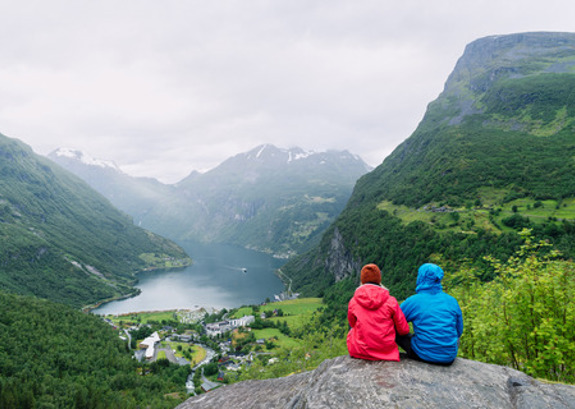 Norwegian tourists perceive Denmark as a sustainable travel destination but they still want more
In 2020 almost 25% of the Norwegian people consider themselves to be Green Idealists. This means that they take environmental considerations, when deciding upon the next travel destination. Despite the fact that they perceive Denmark to be an attractive holiday destination, they still want the Danish tourism industry to do more, when it comes to protecting the environment.
Denmark is an attractive holiday destination for the Norwegian people, but according to a study made by VisitDenmark, Denmark needs to step it up when it comes to several environmental demands. Especially in terms of accommodation the Green Idealists believe that more could be done. 
The study shows that in 8 out of 10 of the criteria that Norwegians find crucial for being a sustainable destination does live up to their standards. Where the biggest discrepancy in terms of what is expected and what is realized is at the accommodation places. In particular in terms of use of resources and the opportunities to take environmentally cautious actions such as sorting one's own waste.
No less than 62% of the Norwegian Green Idealists find it important to have the option to sort their waste, at the place of accommodation. However, only 43% experience that they have the opportunity to do so.
How is Denmark doing compared to their closest competitors?
No less that 73% of the Norwegian Green Idealists find Denmark to be an attractive holiday destination. The same goes for the rest of the Norwegian population, where 66% find it an attractive destination. Of the Green Skeptics, the number amounts to 62%. Whether or not Denmark is perceived at a sustainable destination varies greatly according to whom is asked.
60% of the Green Idealists find Denmark being an environmentally sustainable holiday destination, but the Green Skeptics disagree. Only 30% of this particular group of tourists agrees with this perception. Relative to its surrounding neighbors Denmark is doing well in the eyes of the Norwegians. Where there is room for improvements, apart from the accommodation, is in terms of amounts of tourists, hiking trails and fishing opportunities, where Denmark is surpassed by Sweden, Finland and Norway.