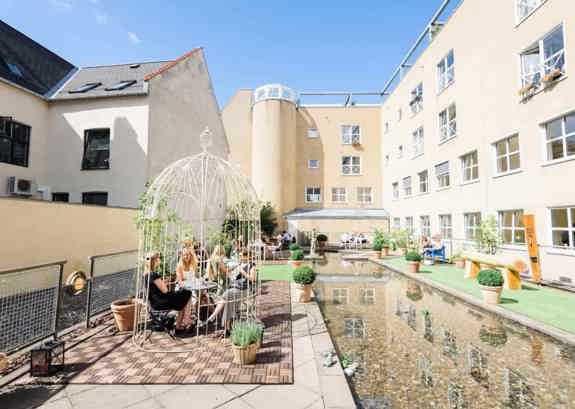 MBK – New Member of the Green Key family
Aesthetics and sustainability goes hand in hand at MBK, who is a new member of the Green Key family.
In the heart of Copenhagen hides a small gem of a conference venue, where aesthetics are key and where each room is designed to provide inspiration and challenge your senses.
Additional to making it a unique experience going to a seminar or conference at MBK it has now become an environmentally sound decision to do so.
MBK has accomplished to becoming certified Green Key and the conference center is very engaged in the green agenda and involves both its guests and its employees in the mission of become greener. They do this in a creative and inspiring way making it a natural thing for the guests to take part in the green agenda, during their visit.
In practically all of their rooms, whether recreational or work rooms, the guest do not have to search for long to find a waste bin according to their need – needless to say, it looks good. Additionally, there is a great focus or light sources, energy – and water consumption.