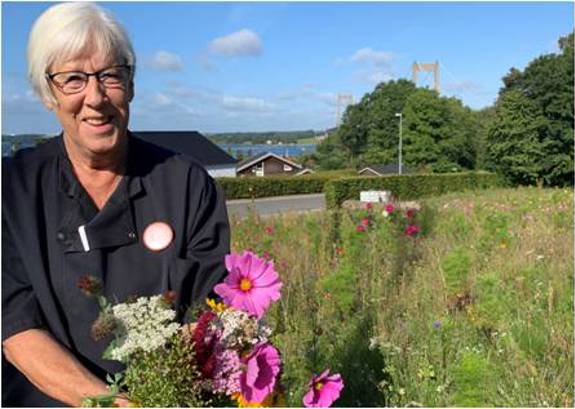 Severin does something wild and uncontrollable
Green Key labeled Severing gives us back nature.
Do you watch "Giv os Naturen Tilbage" (read: "Give us back nature") on Danish television, DR1? It is a show where Frank Erichsen aka Bonderøven and Hjørring Municipality have joined forces to save the bees, the butterflies and wild flowers and plants.
Back in December 2019 hotel Severin started working actively with the UN Sustainable Development Goals, and with that the first seed was planted to a wilder Severin. This was done as a reaction to the missing biodiversity at the premises and a wild garden was the aim.
At Severin the road from thought to action is not long. In April 2020, the garden of their premises look like this, and by summer they had a wild flower garden open for all interested.